Custom Home Builder Producing Quality Homes in El Paso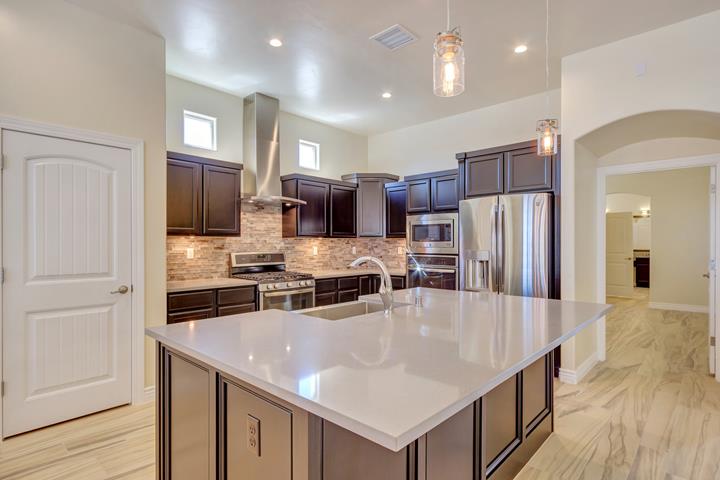 Cullers Homes always strives to produce homes that exceed the quality standard. We know that when El Pasoans are buying a new home, they are making the biggest investment of their life. As a custom builder, we offer the only the best in well-planned and well-built homes. When clients want quality construction, customer service, and a truly fulfilling custom home building experience, Cullers Homes is the answer. We are a custom home builder that has the necessary skills to create beautiful houses that exceed our client's expectations. Additionally, we work with every client to tailor their home to their unique needs. We make sure to integrate function, flow, and innovation into every floor plan.
Protecting the Integral Structure of Your New Home
Our homes are carefully planned out to protect the integrity of the home's structure. Our builders only use quality materials to exceed every one of our client's expectations. We also ensure energy efficiency in every home. At Cullers Homes, we believe in creating homes that look great and save our clients money in the long run. When clients invest in buying a new home, they want to make sure to choose the best custom home builders the El Paso area has to offer. Cullers Homes is just that.
Energy Efficient Custom Homes in El Paso
At Cullers Homes, we believe in crafting homes that are beautiful and save you money. Our homes are designed with energy efficient materials throughout to better provide homeowners with a long-lasting and cost-efficient living environment. When buying a new home, you are probably considering space, price, and location.
The Benefits of Energy Efficient Homes
If energy efficiency isn't on your list, you're missing out on some major benefits. Our builders use Pella windows, Rinnai Tankless water heaters, spray foam insulation, and steel lumber joints and base plates, among many other practices and features. We ensure every home has the best energy efficiency for years to come.
We pay meticulous attention to the interior and exterior layout of the home design. That is why we only use energy efficient windows and appliances. Through our commitment and dedication, Cullers Homes continues to hold a strong reputation for energy efficient home designs. Buying a new home from Cullers will save you money on utility bills in the long run. Not only that, our homes are efficiently built so that you can heat and cool your home with less energy. The use of Energy Star appliances will also help you save in the long run!
Custom Home Builders in El Paso
Our custom builders at Cullers Homes consists of home building experts in the fields of:
• Carpentry
• Construction
• Architecture
• Electrical Engineering
• Plumbing
• Design Rendering
We take building homes to the next level with our drive to exceed standards. We always want to make sure that our customers are satisfied when buying a new home.
At Cullers Homes, we include the client in every step of the process. First, we will first discuss a client's building options with them. We take their needs and preferences and use the right materials, colors, and design. Then we'll begin to create a framework for the style specifications to incorporate throughout each portion of the layout. We always work closely with each of our clients to ensure satisfaction with every stage of the building process, from the initial consultation to final home inspection. Buying a new home means making the biggest investment of your life. We want to be sure to help you get exactly what you want. Contact us today!